Everyone at Golden Helix is excited to announce that we will be traveling overseas to Vienna, Austria, for ESHG 2022. If you are attending the conference, please stop by our booth, 465 floor X5, and say hello to our team: Andreas Scherer, Ph.D., Gabe Rudy, and Dana Odenbeck. Of course, we will have our infamous t-shirts available and a variety of our ebooks. We hope to see you all there!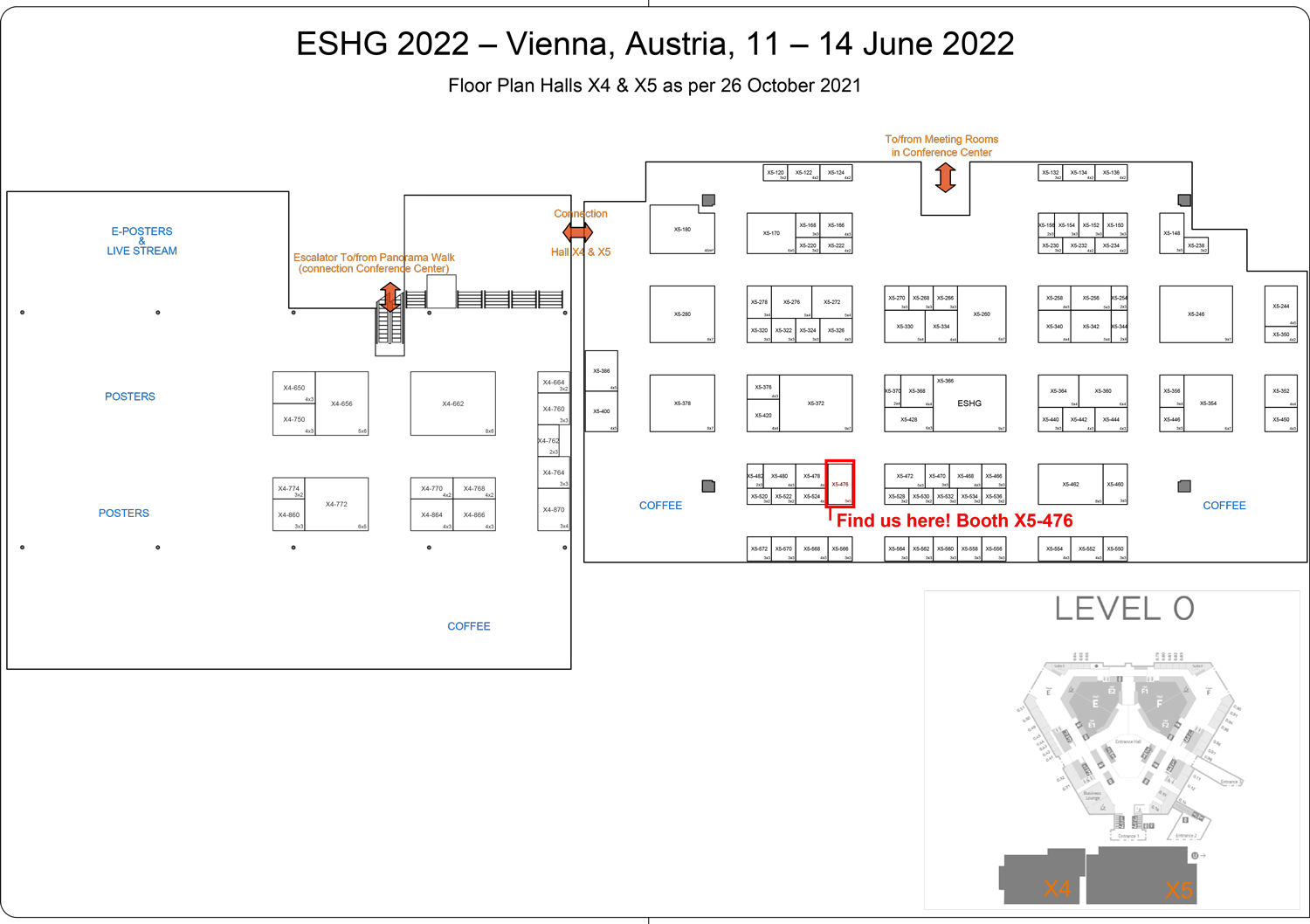 ---
Be sure to RSVP for our Corporate Satellite Talk: Maximizing Profitability in your NGS Testing Lab: develop repeatable cancer and germline interpretation workflows that scale from panels to whole exomes and genomes.

This will be presented by Andreas Scherer, Golden Helix President & CEO, and Gabe Rudy, VP of Product & Engineering. This CoLab talk will be discussing The automation of clinical NGS workflows provides a number of important benefits for labs. Automation reduces the time required to produce a clinical report, mitigates the possibility of human error, and improves the precision of clinical results. In turn, these benefits create higher profitability from a P&L perspective. Golden Helix software is designed to meet these needs by automating the full analysis workflow from sequencer to clinical report on a fixed annual subscription model. We are looking forward to discussing the best practices for maximizing profitability in your NGS testing lab and how Golden Helix supports these efforts.
---
Enjoy various ebooks to acquaint yourself with the development and applications that separate Golden Helix from the rest. Physical copies will also be available at our booth.