PROVEN
In business for 20 years and cited in 1,300+ publications, we are proud to support over 20,000 users in more than 400 institutions worldwide.
INTEGRATED
Our entire clinical pipeline consists of software products that are deeply integrated with each other. In addition, we provide automation capabilities that are crucial in high-throughput testing environments.
VALUE
No per-sample charges! You will save money with our annual subscription model. Licenses include unlimited training and support to ensure success.
---
Popular Products
Automated FASTQ to Reports with VarSeq Suite: A fast, flexible solution
Learn about VarSeq's automation capabilities as a fast, modular, and highly configurable solution for variant analysis and interpretation!
Learn More
---
Support for Various Industries
2023 Innovation Awards
---
Customer Testimonials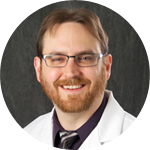 University of Iowa

Dr. Benjamin Darbro, Director of Shivanand R. Patil Cytogenetics and Molecular Laboratory
"VarSeq had everything we were looking for with regards to annotation, filtering sources and an actual visual browser within the software itself. However, what really set it apart in retrospect is how intuitive it is."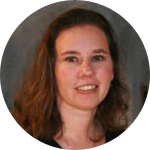 Cornell University

Dr. Heather Huson, Professor of Dairy Cattle Genetics, Odyssey DNA Lab
"The huge benefit of SVS is it's user-friendly, and you can basically visualize your results in the same program. You don't have to spend nearly as much time manipulating data and results to get it in the right input and output formats."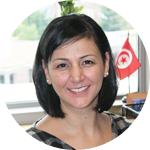 University of Iowa

Dr. Hela Azaiez, Associate Research Scientist, Molecular Otolaryngology and Renal Research Laboratories
"SVS opened so many doors for my research. It allowed me to explore new ideas. It allowed me to do stuff I never thought was even possible to do in that amount of time so that I could test so many hypotheses. All that I had to do is click a button."
---