Stay tuned for more details as we schedule our 2024 conferences and Innovation Awards.
2024
2024 Innovation Awards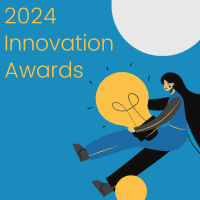 December 1, 2023 - February 29, 2024

We at Golden Helix love seeing our software and solutions out in action. Whether it is to find a clinical solution or to assist in academic research, seeing YOU use our tools to the best of their ability gets us excited to continue developing industry-leading software.