With NGS sequencing, physicians can detect genetic abnormalities and leverage scientific advancements in personalized treatment plans that yield better outcomes for their patients. This technology is transcending traditional practices and allows for more accurate diagnoses. But with the fast-paced adoption of NGS comes a lot of data to analyze, which can be overwhelming and inaccurate to perform manually. The right NGS software will streamline the process, enabling physicians to increase diagnostic yield accurately and efficiently. VarSeq is a comprehensive platform that includes both germline and somatic variant discovery, annotation and clinical interpretation for gene panel to WGS data.
Cancer Diagnostics
Make breakthroughs in cancer diagnostics with supported gene panel testing and whole exome and genome analysis. VarSeq includes the specialized features needed for cancer workflows. Allelic ratios are automatically calculated to detect somatic mutations at low tumor fractions. VarSeq also enables cutting edge cancer analysis by easily supporting whole exome and genome sized datasets. VarSeq also provides complete support for Tumor Normal workflows. Samples can be imported as matched pairs, allowing germ line variants to be filtered out in a single step. Multiple paired samples can be imported in a single project enabling fast and accurate analysis in settings where reproducibility is critical.
Hereditary Testing & Diagnosis
VarSeq helps clinical testing laboratories complete the time-critical and patient-centric workflows for gene testing and rare disease diagnosis. The VarSeq clinical stack supports all of the steps necessary to provide clinical genetic tests from the raw VCF variants to the signed out clinical report. VarSeq's flexibility allows you to customize workflows to the individual gene panel or exome test. Diagnostic testing used to identify the presence or absence of causal genetic variations for specific disease, predictive and pre-symptomatic genetics tests designed to identify hereditary gene changes that can increase the lifetime risk of developing diseases, and Newborn Screening used to test babies soon after birth to identify highly penetrant variants for certain diseases known to cause problems with health and development.
Gene Panels, Exomes, & Whole Genomes
VaSeq automates your workflows and analyze variants for gene panels, exomes, and whole genomes. Also our CNV calling algorithm operates on existing clinical NGS gene panel, exome, and whole genome NGS data. The entire workflow is managed inside VarSeq's clinical interpretation workflow and enables CNV events to be considered alongside the annotated and filtered NGS small variants and incorporated into clinical reporting using VSReports.
Germline & Somatic
Variants selected as suspected or confirmed germline in origin follow the complete ACMG guidelines for assessing and report the variants Pathogenicity. Along with a recommendation and auto-computed classification, the ACMG guidelines criteria are presented with supporting bioinformatic evidence and reasons for suggested answers. With AMP Guidelines, VSClinical implements a somatic auto-classifier that provides immediate feedback on the potential of newly added variants to be Oncogenic. The classification system includes numerous variant-type specific scoring criteria that can be manually reviewed and adjusted.
Repeatable Workflows
VarSeq software provides a powerful filtering and annotation engine to sift through large variant data sets. Using a chain of filters, you can quickly narrow your list of variants down to those that are most likely to be of interest. After determining the parameters that work well for your analysis, you can save the state of your filters so that you can easily apply the same analysis to another dataset. The same automated workflow can be used for each batch of samples, making VarSeq an ideal solution for high-throughput environments. Real-time filtering gives you the power to quickly prototype and tune analysis workflows to the specific gene panels that your lab uses. Once the appropriate set of filters have been found, the workflow can be saved and applied to future sequencing outputs without having to re-enter any parameters.
Industry leading annotation sources
After data import, annotations are automatically applied based upon your pre-configured settings. Additional annotations can then be added at any time during the analysis process. The Golden Helix team curates a wide selection of public databases and updates these datasets on a quarterly basis. The specific annotations used in your analysis are stored locally with your data and are never changed without your explicit request. This ensures that your analysis is performed on a stable dataset and your results are reproducible and available in the future.

Learn more about our premium annotations:
Genetic Diagnosis and Gene Discovery in Pediatric Ocular Disorders Using VarSeq
Watch as Linda Reis, MS, CGS; discusses her research of pediatric ocular disorders using VarSeq.
Learn More
Case Studies
We know our software will exceed your expectations. But don't just take it from us, see what our customers have benefitted from it.

Dr. Martin Larsen
Odense University Hospital
When the Department of Clinical Genetics at OHU began offering whole exome sequencing, they knew right away they would need a commercial pipeline to perform the analysis. VarSeq was able to the lab's needs with its flexibility in customization and price structure.
Read Dr. Larsen's Entire Case Study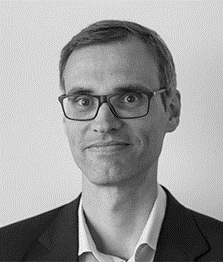 Dr. Bernd Auber
Molecular Genetics Team leader, Hannover Medical School
Golden Helix had little to no competition, as finding other tools that could integrate the workflows for somatic, germline, and CNVs was largely absent from competitor's stacks.
Read Dr. Auber's Entire Case Study
Previous
Next
Recommended Learning Materials
We have a variety of supplemental learning materials that are an excellent resource for anyone interested in the industry or our software solutions. Here are some of our recommended materials for you to check out related to VarSeq!
eBooks
Check out our free eBooks on a variety of different topics:
Webcasts
Watch an informative webcast featuring VarSeq in action!