Features
Built for Your Computer
GenomeBrowse runs as a native desktop application on your computer. No longer do you have to sacrifice speed and interface quality to obtain a consistent cross-platform experience. It was developed with performance in mind to deliver a faster and more fluid browsing experience than any other genome browser available. GenomeBrowse is also integrated into the powerful Golden Helix VarSeq variant annotation and interpretation platform. If you love the visualization experience of GenomeBrowse, check out VarSeq for filtering, annotating, and analyzing your data before utilizing the same visualization interface.
Display all your samples
GB can display all your alignment data. Looking at all your samples in one view can help you spot contextually relevant findings.
Do all the cases have an InDel in the same region?
Is the child's mutation actually de Novo or did the variant caller miscall one of the parents?
Is the coverage deep enough across all samples?
Now you can have visual confirmation of the above issues and more.
Create High Quality, Print-Ready Visuals
Easily generate publication quality plots that showcase how your data clearly supports your discoveries. Plots are rendered to ensure that your data looks as good in print as it did on screen. All user interface elements that might distract from your data are stripped from the image. Colors are highly customizable, and a cross-plot anchor can be set to draw attention to the most relevant discoveries.
Gain confidence in your variant calls
GenomeBrowse displays the raw data the variant caller used to make its decision. You can quickly spot systematic strand bias, alignment mismatches due to InDels, or issues with nearby read coverage that can produce false-positive variants.
Automate your Workflow
GenomeBrowse can be controlled programmatically via HTTP so that you can quickly generate the visualizations that interest you via remote access. Use the built-in automation functionality to integrate GenomeBrowse into your existing workflow with ease and flexibility.
Unparalleled Visualizations
GenomeBrowse focuses on displaying data in a form that helps you quickly and easily understand what the data is saying. Each variant and its surrounding context are displayed in extraordinary detail.
Support for a Variety of File Formats
BAM, VCF, FTF, FASTA, TSV & CSV, BED 2Bit, WIG, and custom data sources
Awards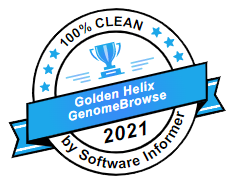 Use Cases
Breakthroughs are being made every day in genomics. It's a dynamic and fascinating industry, and with exceptional growth forecasted in the DNA sequencing market, a new generation of people are entering the field: future researchers, clinicians, counselors, and doctors.
This new generation will need to learn not only the science, but also understand how to process the massive amounts of data generated with DNA sequencing (and genomics in general). Genome Browse is designed to give academics and students a simple and easy to use tool to view genomic data. It allows them to study variants within the context of the gene. It also enables more advanced views overlaying annotation sources.This tool is free for academics and students. Testing labs and other commercial entities are kindly asked to contact us.
Case Studies
We know our software will exceed your expectations. But don't just take it from us, see what our customers have benefitted from it.

Dr. Benjamin Darbro
Director, Shivanand R. Patil Cytogenetics and Molecular Laboratory
VarSeq had everything we were looking for with regards to annotation, filtering sources and an actual visual browser within the software itself. VSReports allows us to take it all the way to the report generation. But what really set it apart in retrospect is how intuitive it is.
Read Dr. Darbro's Entire Case Study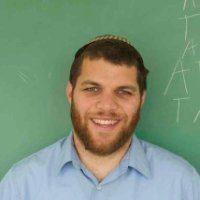 Jeffrey Rosenfeld
Bioinformatics Scientist, Rutgers Cancer Institute
"We could have taken a few tools and wrapped them together," he said. "But then we are responsible for maintaining the system. By choosing a commercial solution, I can count on an entire team of programmers to keep the system updated. On top of that, the cost of an additional high-end programmer to help support an in-house system is more than the cost of a commercial solution."
Read Dr. Rosenfeld's Entire Case Study

Dr. Heather Huson
Professor of Dairy Cattle Genetics, Cornell University
That's one of the huge benefits of SVS - it's user-friendly and you can basically visualize your results in the same program. So you don't have to spend nearly as much time manipulating data and results to get it in the right input and output formats.
Read Dr. Huson's Entire Case Study
Previous
Next
Recommended Learning Materials
We have a variety of supplemental learning materials that are an excellent resource for anyone interested in the industry or our software solutions. Here are some of our recommended materials for you to check out related to GenomeBrowse!
Other Resources
For variant annotation and interpretation, check out VarSeq!
VarSeq Viewer:
Download Here
Introduction to VarSeq:
Download Here
Download
Note: GenomeBrowse is free for academic use only. If you are a commercial lab, please contact us for licensing terms.
Technical Specifications
VarSeq is on-premises software, ensuring full control over installation and data management. It is compatible with various deployment environments including workstations, server setups with remote desktop access, and private cloud servers.
The software is optimized for operation within strict corporate firewalls. It seamlessly integrates with existing web proxy configurations, ensuring uninterrupted functionality in secured network infrastructures. VarSeq's internet connectivity requirements are minimal. It only needs to connect to a select group of Golden Helix servers. This connection is essential for license verification and accessing annotation data updates.
See System Requirements for more details of hardware and operating systems requirements based on planned workflows.