We strive to enable genetic research by creating user-friendly, powerful tools for managing, analyzing, filtering and visualizing genomic and phenotypic data. Our software tools are built with biologists and other researchers in mind - to empower you to perform complex analyses and visualizations. We take care to research and implement the latest methods and best practices into our software products, enabling novel genetic discovery and moving precision medicine forward.
Genome-Wide Association Studies (GWAS)
The SNP and Variation Suite™ (SVS) software includes a broad range of analytic tools built to empower you to quickly and easily perform quality-assurance and statistical tests for genetic association studies. Learn more about our GWAS capabilities here.
Large Sample DNA-Sequencing
SVS includes quality-assurance utilities, annotation of variants and collapsing methods for region-based association and other statistical frameworks for analyzing variant data associations. Read the full details surrounding our large-n capabilities here.
Trio Analysis
The VarSeq® software allows users to analyze Family Trios with ease by including a Project Template with basic filters for the analysis of six different Mendelian inheritance patterns, such as Compound Heterozygous Detection and deNovo Variants. These variants can then be further investigated with our impressive library of annotation sources.
Small Sample DNA-Sequencing Workflows
SVS gives users access to the latest annotation sources for filtering and annotating rare variants from secondary analysis pipelines to obtain a short list of potentially pathogenic variants. Explore our small-n capabilities here.
Case Studies
We know our software will exceed your expectations. But don't just take it from us, see what our customers have benefitted from it.

Dr. Folefac Aminkeng
Postdoctoral Fellow at The Centre for Molecular Medicine and Therapeutics (CMMT) at the University of British Columbia
Dr. Aminkeng utilizes GWAS studies to identify single-nucleotide polymorphisms (SNPs) that might be associated with serious adverse drug reactions (ADRs) in cancer therapeutics. Aminkeng saves time and increases productivity with SVS.
Read Dr. Aminkeng's Entire Case Study

Dr. Peter K. Gregersen
Head of the Robert S. Boas Center for Genomics and Human Genetics at the Feinstein Institute for Medical Research
"I have always thought that putting the analytic power in the hands of the biologists who are thinking about the disease is really important," says Gregersen. "With SNP & Variation Suite (SVS), Gregersen can do just that."
Read Dr. Gregersen's Entire Case Study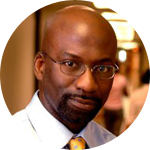 Dr. Rick Kittles
Former Director of the Institute of Human Genetics at the University of Illinois at Chicago
"We just did a GWAS with 2 ½ million SNPs in minutes with SVS. It's impressive!"
Read Dr. Kittles's Entire Case Study
Previous
Next
SVS Software is intended for Research Use Only. Not for use in diagnostic procedures. VarSeq Software is intended for Investigational Use Only. The performance characteristics of this product have not been established.