Dr. Benjamin Darbro
Director, Shivanand R. Patil Cytogenetics and Molecular Laboratory
VarSeq had everything we were looking for with regards to annotation, filtering sources and an actual visual browser within the software itself. VSReports allows us to take it all the way to the report generation. But what really set it apart in retrospect is how intuitive it is.
Read Dr. Darbro's Entire Case Study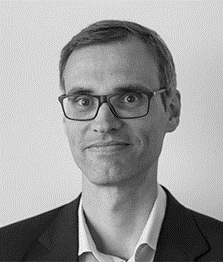 Dr. Bernd Auber
Molecular Genetics Team leader, Hannover Medical School
Golden Helix had little to no competition, as finding other tools that could integrate the workflows for somatic, germline, and CNVs was largely absent from competitor's stacks.
Read Dr. Auber's Entire Case Study

Dr. Laura Li
Associate Director, Children's Hospital Los Angeles
VarSeq is pretty user-friendly. Also the support team is very helpful. They know the VarSeq software in and out and the tech support has helped me to quickly learn VarSeq.
Read Dr. Li's Entire Case Study
Previous
Next
Golden Helix software is used by 400+ organizations around the world