Dr. med. Konstanze Hörtnagel
MVZ Martinsried
Specializing in hereditary diseases including inherited cancers as well as non-hereditary solid-tumors, MVZ Martsried implemented Golden Helix to make NGS gene testing and variant discovery efficient, scalable and accessible by converting NGS data output into customized clinical reports in a timely manner.
Read Dr. Hörtnagel's Entire Case Study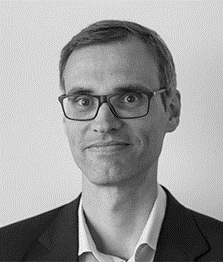 Dr. Bernd Auber
Molecular Genetics Team leader, Hannover Medical School
Golden Helix had little to no competition, as finding other tools that could integrate the workflows for somatic, germline, and CNVs was largely absent from competitor's stacks.
Read Dr. Auber's Entire Case Study

Ben Lundie
By utilizing bioinformatics software solutions from Golden Helix, Ben Lundie and his team at Pathology Queensland provide a state-wide comprehensive diagnostic pathology service.
Read Lundie's Entire Case Study
Previous
Next
Golden Helix software is used by 400+ organizations around the world